13 Feb 2016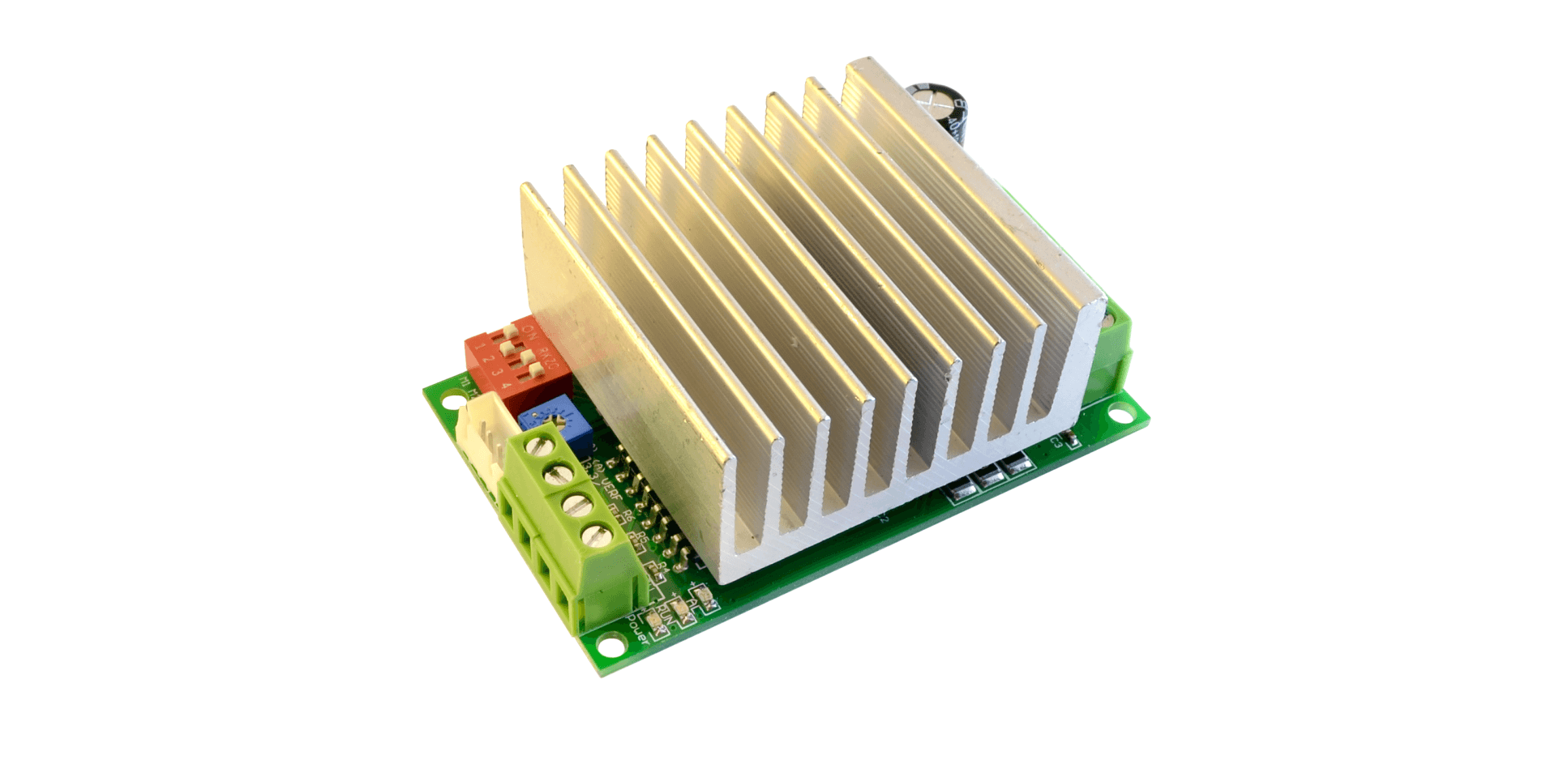 TB6600 4.5A photos without heatsink
Quick post about TB6600 stepper motor driver module. It should be 4.5A version. It has model marking on the back that says "BL-TB6600-v1.2″. This version has no plastic covering and has green PCB. Since originally everything is covered with large heatsink there is nothing much to see before removing it. Here I share some "closer look" photos I made . Maybe it is helpful for someone who is considering about buying this driver.
I have made video using this drive with 2.8A motor. Current limiting via potentiometer seems to work as intended. I have not determined yet, that is 4th dip switch for 30/100 (manual) current limiting. 4th dip switch seems to affect holding current (video here) and has no effect when motor is turning. You can check out datasheet here where 100/30 limiting is marked as TQ (pin nr 3).
Originally main driver chip is bent against PCB (labels not readable), but for this picture I bent it upwards. It shows that there is TB6600HG in use.
This is top view of the TB6600 driver module. There is view of the potentiometer where power can be limited. Also microsstepping mode selection switch.
Closer look to power limiting and microstepping settings. There is also a 4th dip switch. It seems to switch between 30%/100% holding current.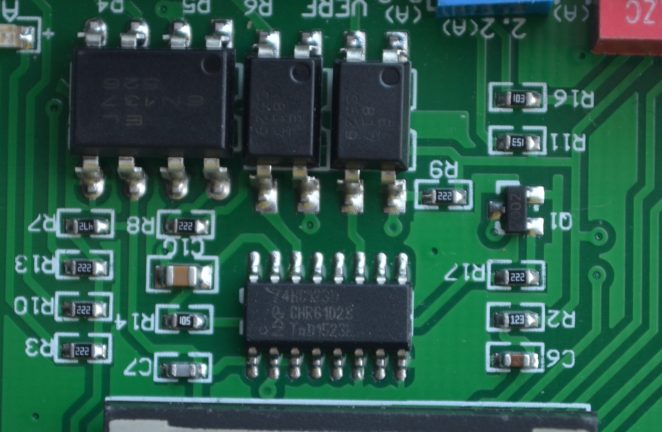 Backside has microstepping modes info and model name.
Comments