27 Jul 2014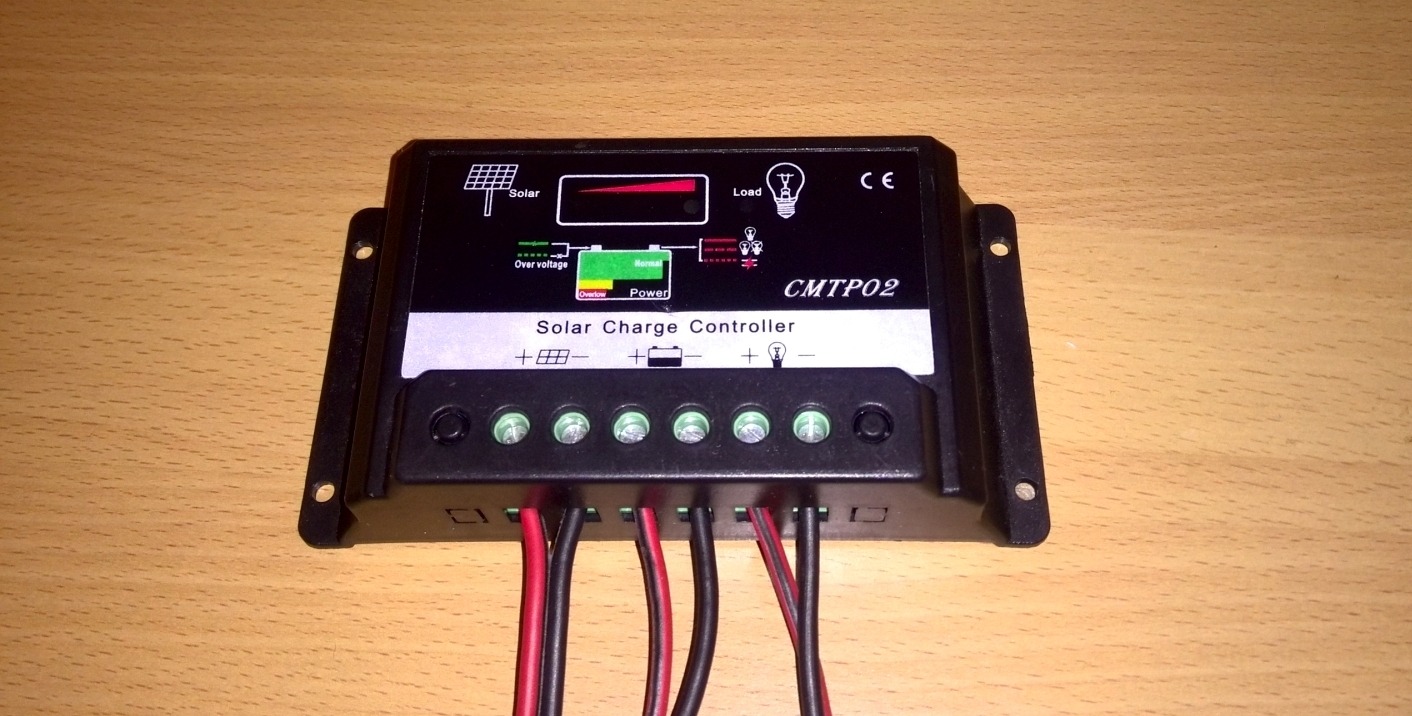 CMTP02 – disassembling this solar charge controller
I want to share inside look of cheap Chinese solar charge controller CMTP02 (CMTP-02). I have a 30A (charging current) variant, but it has also 5A, 10A, 15A, 20A version . This is should be a PWM controller. Maybe even not that (like Didier pointed out in the comments section). I have not learned all the terminology regarding solar controllers and how to identify their type. But one thing is sure- mppt should have DC to DC converter inside it (am I right?). Some ebay users sometimes put MPPT into title – but it's misleading. It's not that kind of charger. I thought also that it is but was bit disappointed (didn't do my homework before buying it). Well- the price should ring bells if nothing else does. Anyway- I hope this post helps other people to choose their controller when stumbled upon this cheap charger. And get some inside info before considering to buy it.
There is also pictures of 5 ampere version posted by Didier. You can look at them here. Also one user manual (10A version I suppose).
It uses irfb3206 mosfets to do heavy lifting as seen on photos.
What is inside of CMTP02
Well, check out these photos. I just opened it up and made some shots to overview it's content.
Here you can see that mosfet's are heatsinked to backside (but not firmly). Just little contact from pressure. Someone who has used it with higher loads can comment- is it enough and how well it works.
Closer look at chips on board. Probably controlling? I didn't look up their datasheets.
Here we can see what kind of mosfets are used to drive current. All three was the same (if I remember correctly)
And finally- picture of manual. Just in case.
Comments