08 Jun 2015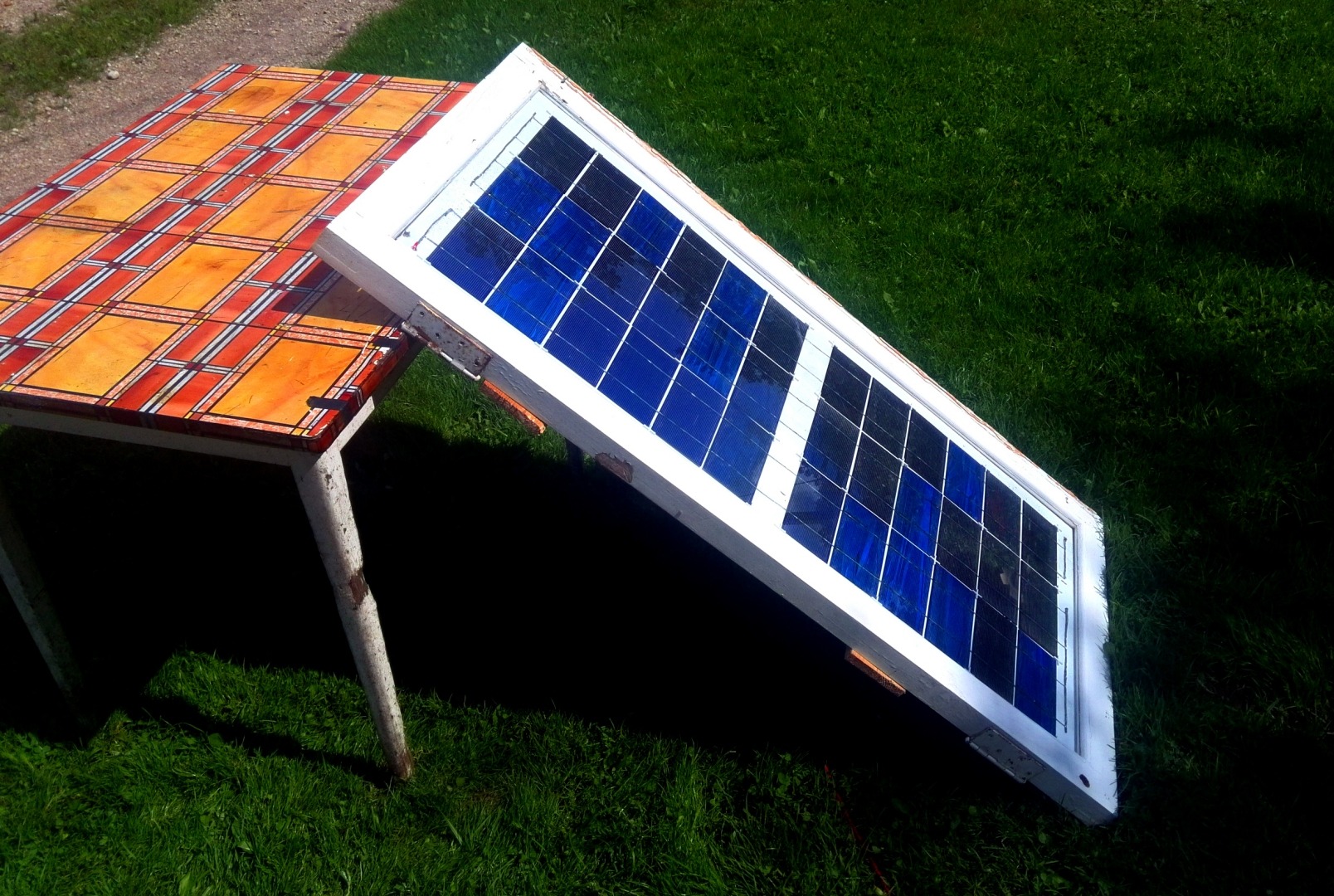 My 65W DIY solar panel testing
One year ago I built my first bigger DIY solar panel which should ideally deliver 65W. Today I cleaned it up and hooked up it up with car battery trough solar controller cmtp02 and put volt-ampere meter between controller and panel.
Panel itself is actually not finished yet and very robust build (old window frame with glass). It has 36 cells and each cell should be 1.8W. So overall rating should be 36 cells * 1.8 W = 64.8W (~65W)
Some results measured on this DIY solar panel
Here are the results with pictures.
Time and place
Location: Europe, Estonia, Lat: 58.3216 Lng: 25.7577
Latitude: 58.323162158° 19′ 23.38" N
Longitude: 25.762687225° 45′ 45.67" E
Time of the day: around 14:00 local time
With cloud covering
When cloud moved over sky- readings were following.
Volts: 12.7
Amps: 0.57
Watts: 7.24
As expected, output decreased drastically, but still this "ambient" light produces some electricity. With one panel in array it's close to nothing.
Clear sky
Nice clean direct sun results. Results are much better.
Volts: 13.7
Amps: 3.35
Watts: 45.9
Rainy, grey clouds
Another day month later. Almost rainy grey clouds that cover all the sky. Started rain after I made this test.
Volts: 12.4
Amps: 0.64
Watts: 7.94
Conclusion
Overall- it produces 20W less power than "rated". But I am not sure- is charging the battery the right load for this test. Maybe I'll find something better in future to carry out this testing. But I'am pretty OK with these results also.
Comments