29 Mar 2014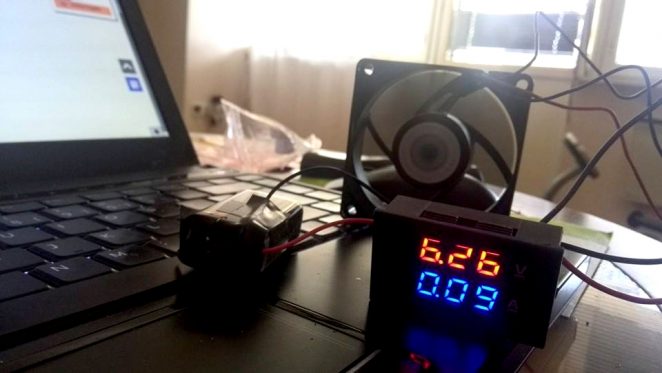 How to wire digital dual display volt- and ammeter
I bought this cheap "Chinese" volt- and ammeter gauge. This has shunt built-in so I don't have to mess around with that. Unfortunately, I didn't find any good resource how to wire/connect it. Actually, it's not rocket science, but I had waited for it 2-3 weeks and didn't want to blow it at first try. All the diagrams were somehow very confusing for me. Anyway- here is how I wired it.
Important!
Mine had thick black, red and blue wires. Thin ones are red and black for power supply for the chip itself. If you have some other kind of volt- and ammeter look for some other resource on the internet. This is written exactly for this one. Will add some other material in future.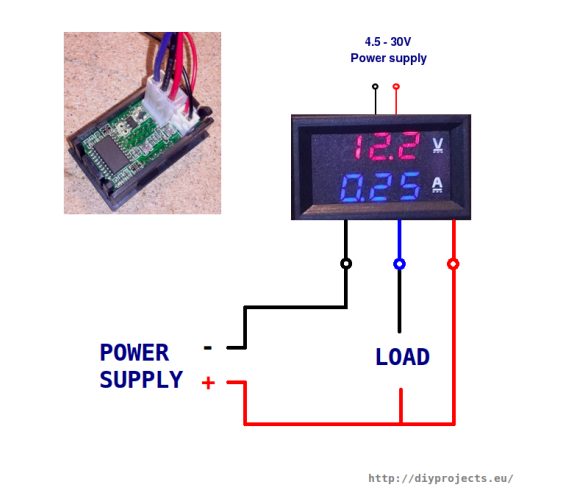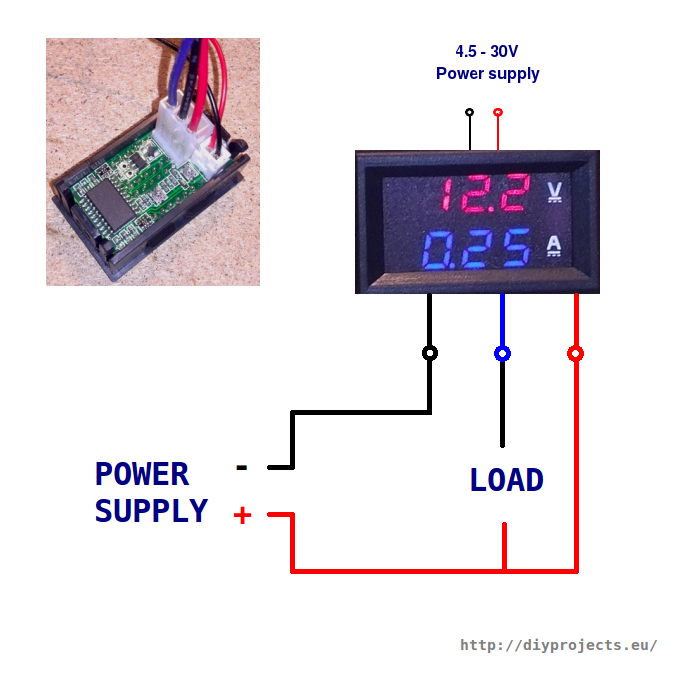 Wiring volt-ammeter without external power supply for the chipMy voltammeter has operating voltage DC 4.5 ~ 30V and I am not gonna measure voltages over 30V at moment. So I wired it to feed itself, but it also can be feed by external power supply- like 9V battery or such. In my case- you only have to connect the red wire to the positive side. Black wire (ground) is not needed. But when wiring so- check your gauge's operating voltage beforehand.
Here are some photos of testing this volt- and ammeter
One test with the external power supply
Comments