16 Nov 2014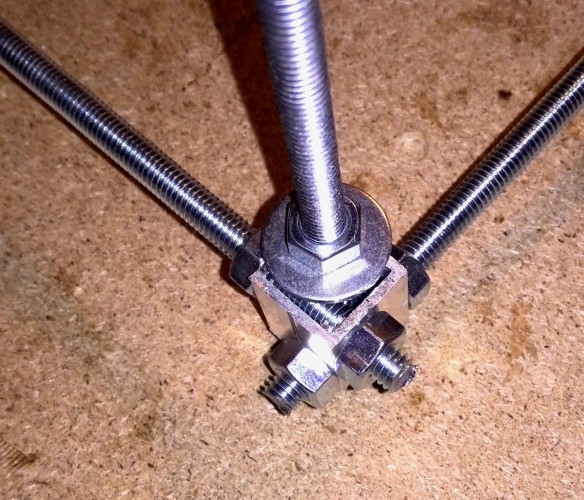 Threaded rod joint using aluminium square tube
Just a quick and robust threaded rod joint idea I wanted to share in case someone is looking for inspiration. I needed simple cube-shaped construction and decided to make it out of threaded rods. It's not accurate since holes are in offset, but I didn't need actual cube so I am fine with it. I built my DIY lightbox with this cube frame.
How to make simple threaded rod joint?
The picture says it all. I bored 2 holes on each side with a little offset so both rods can go through. Also made holes bit off center so the third one can be inserted into aluminium square tube itself. My square aluminium tube was exactly tight enough- so the third threaded rod fitted snuggly into its place.
You can look at this 3D printer version on Thingiverse- which is quite nice and much more accurate.
Photos
Here are some additional photos and final cube assembled.
Comments